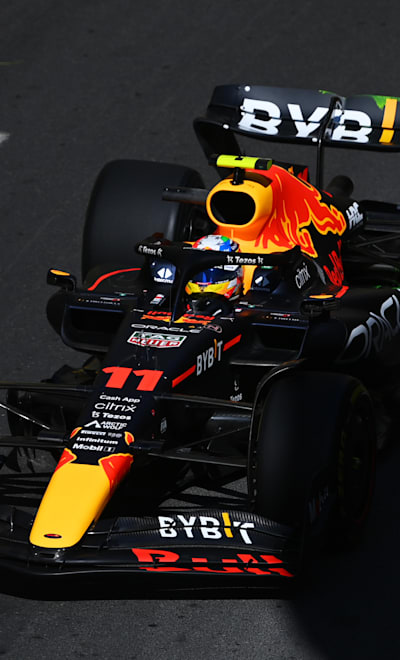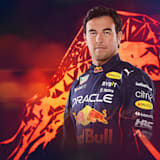 Sergio
Perez
BORN
1/26/1990
Guadalajara, Mexico
NATIONALITY
Mexico
Drive, passion and determination is what keeps Sergio Pérez hunting wins in Formula One.
Sergio 'Checo' Perez began his career aged six. His ascent up the karting ranks was swift and at one point required a special dispensation to allow him to compete in more powerful machinery outside his age group.
After a successful kart career, the Guadalajara native made the transition to single seaters for 2004, heading north for the Skip Barber National Championship and soon after following the path taken by many of F1's greats, moving to Europe to race in the thriving and highly competitive junior scene.
After two years in Formula BMW ADAC, Checo moved up to the British F3 Championship. He was a sensation in the National Class, taking 14 wins in 2007 on his way to the title. The next year he took four victories in the International Class, paving the way for the step up to GP2. Having finished second in the 2010 GP2 Championship with five wins, he made the big leap to F1 for 2011, joining Sauber. In a tough introductory season in the top echelon, he finished 16th in the Drivers' Championship, but better was to follow, when he took three remarkable podiums the following year.
Despite strong links with Ferrari, Checo opted to move to McLaren for 2013. After a difficult year in an uncompetitive car, Checo was on the move again for 2014, finding a berth with a Force India team at which he remained until 2020. Exceptionally consistent, and able to extract the maximum from any opportunity, Checo's seven seasons with the Silverstone-based outfit all resulted in top ten Drivers' Championship finishes.
Checo made a name for himself as a serial stealer of podiums. Despite never being blessed with machinery capable of competing on merit at the front, he nevertheless recorded 10 top-three finishes in his time with Sauber and Force India/Racing Point. Excellent tactical intelligence, combined with the discipline to look after his tyres made him a regular threat whenever chaos descends.
Those skills were abundantly on show at the 2020 Sakhir Grand Prix where, after running in last place following a first-lap collision and pit stop, he was able to fight back through the field and take advantage of a late race safety car to seize the lead and take his maiden F1 victory.
And it was exactly that ability to maximise potential that earned Checo a seat with Red Bull Racing for 2021.
Following his 2020 successes, the Mexican driver was drafted in to race alongside Max Verstappen and in his first year with the team proved his value on numerous occasions, taking one win and five podiums on his way to fourth place in the overall driver standings.
It wasn't an easy start to the campaign for the recruit, however, as he got to grips with the RB16B. Although despite the adjustment period, Checo posted four top-five finishes from the opening five races.
The Mexican's season came alive at the Azerbaijan Grand Prix, where Checo once again made the most of race dramas to win a tense standing re-start battle with Lewis Hamilton and take a memorable first victory with Red Bull Racing.
Sergio added another podium finish with third place at the next race, in France, but thereafter he consistently finished in the top five from Round 8 in Styria to Round 15 in Italy.
After Italy, something clicked and Checo found the sweet spot he had been searching for. A third podium of the year, in Turkey, was followed by third place finishes in the US and, jubilantly, on home soil in Mexico.
However, perhaps Checo's biggest moment, from a team perspective, came in the final round in Abu Dhabi. Where a brilliant defensive drive on aging tyres saw the Mexican fend off repeated attacks by Lewis Hamilton, a performance that provided a platform for Max Verstappen to make up time and challenge Hamilton for what eventually resulted in the Dutchman's first world title.
A true team player, devastatingly quick in his own right and strategically brilliant racer, Checo's second season with the Team promises more epic moments to remember.